Sea & Olives Villas & Suites in Naxos
Sea & Olives is a brand new complex that consists of villas and suites in Plaka Beach on Naxos Island. Each villa and suite has either private swimming pool or hot tub. The complex is beautifully set in and olive grove of 4,500 sq.metres and it is ideal for those who seek a quiet place with privacy and close to the beach (500m).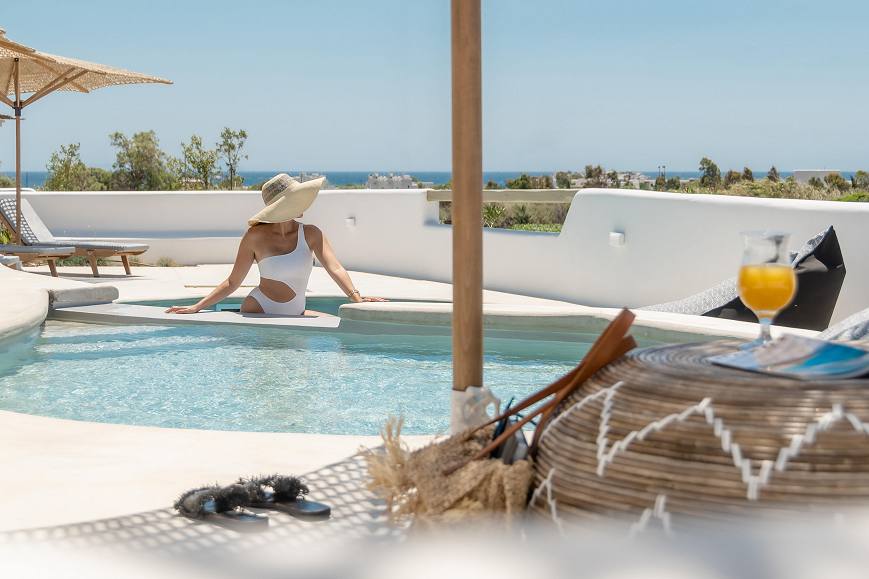 All villas and suites are air-conditioned and they are fully equipped with kitchen utensils, coffee maker, toaster, kettle and Wi-Fi internet access is provided for free. Fitness equipment is also available in some of the villas and suites at no extra charge. "Sea & Olives" offer stylish decoration, relaxing atmosphere and anatomic mattresses.